Please tell me you're not locking your doors like this
We had a service call to a restaurant that had their back door broken into.  When our technician got there, this is what he saw!  This is one way to keep your door locked! 
You can see this door has had many pieces of hardware put on it throughout the years.  Not only is this against every code out there, it's an accident waiting to happen!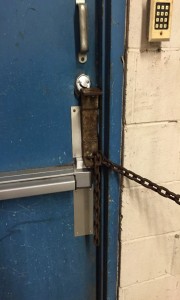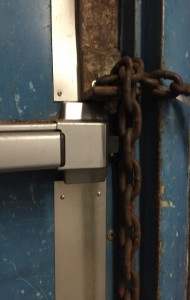 Comments